This years Oscars set for history from the oldest actor to win an Oscar, to the French representation of a silent black and white film epitomizing Old Hollywood. A huge trend last night was long sleeve gowns on younger actresses, which gave mixed reviews. Some applauded the act of modest beauty while others felt that the mature style aged the stars in a bad way. These are my favorite looks from last night.
courtesy photo:
www.zimbio.com
Gweneth Paltrow in Tom Ford wowed viewers with her simple yet elegant beauty. The cape is daring yet pulls the look together. I love how minimal the makeup and acessories are beaucause they showcase the grace of the dress.
courtesy photo:
www.popsugar.com
Penelope Cruz looked like a Spainsh Princess in this custom Armani Prive gown. I love the soft blue color and the way the skirt flows at the bottom reminds me of a softly rolling wave in the ocean. Another example of elegant beauty exudes grace and poise.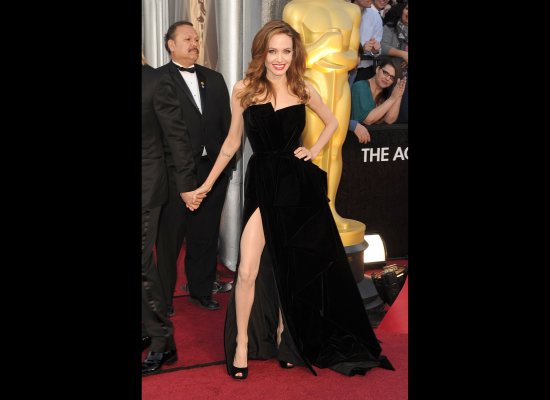 courtesy photo:
www.huffintonpost.com
Young actresses take note: THIS is how you stand on a red carpet. shoulders back, hand on the hip. and show off those gams! Angelina Jolie wows in Versace and the dress commands attention. The slit in the front just shows the right amount of sex appeal and the sweet heart neckline gives Angie just the right amount of cleavage. This would be like a modern day Jessica Rabbit, esp the bold red lip which was hufe during fashion week.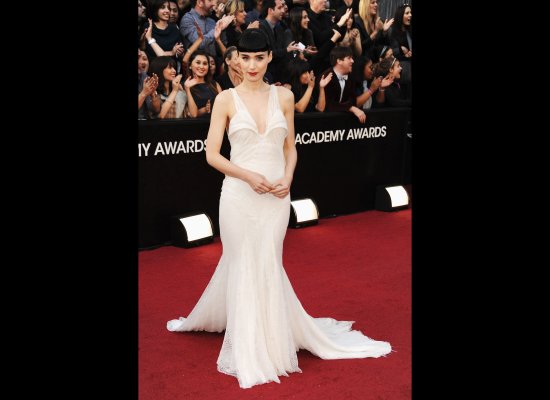 courtesyphoto:
www.huffingtonpost.com
FINALLY Rooney Mara stepped of her comfort zone from black dresses, and at erfect timing as well. Rooney ( in Givency Haute Couture) reminds me of the dark classic hollywood that is Betty Page. The mermaid siholette gives the illusion of curves and light colors were popular last night. Also the bold red lip adds a pop of color to this very classic style.
Feom last night the show was spectacular as not only the styles, but Billy Crystal's effortless charm, the jaw dropping effects and the stars and people behind them that deserved much credit for their dedication to the arts!